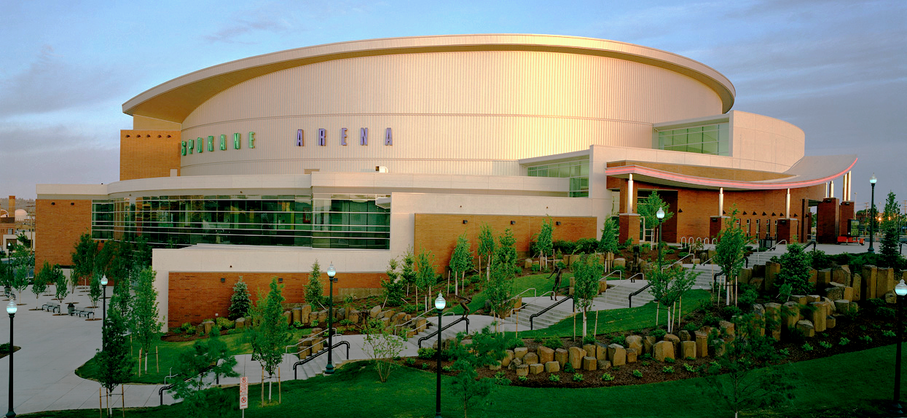 Re-engineering and updating the center cluster
Morgan Sound was invited to participate in the bidding process for the contract to analyze and specify the requirements for upgrading the aging center cluster. Once the contract award was issued, we partnered with MBF Audiovisual (Lake Stevens, WA) to ensure we could meet the optimistic deadlines. Charlie Morgan and John Hardwick, Senior Consultant at MBF A/V, teamed up to take the client through the process of getting it right the first time. The biggest single shortfall of the existing system was its inability to overcome the crowd noise during Arena Football Games. While John did acoustical measurements on the building during these and other events, Charlie worked on presenting the various options for line array and 'point-and-shoot' speaker systems. This client is well advised and educated on the needs and workings of their audio systems, so with a few remaining options on the table they were able to make a choice based on product experience and personal, sonic preference.
In the end the client chose a center cluster consisting of 26 Meyer MSL-4 speakers and 12 Meyer 700-HP subwoofer systems.
Through the use of Ethersound the audio system is digital throughout the entire signal chain. Morgan Sound and MBF A/V provided all the necessary drawings, power requirements, device locations, testing parameters and safety inspections during the installation by the winning bidder.